Cosmetic Dentistry and Procedures
Your teeth are important. And we can give you the confidence you need to smile once again.
Our dental services include:
Our cosmetic dentists have been creating gorgeous smiles for decades. If you're dreaming of a healthy smile you can be proud of, Dr. Grossman and Dr. Hippeli you can trust to deliver stunning you've been dreaming about.
If your teeth have become damaged over time despite regular brushing and flossing, you can fix existing problems and prevent new ones with a crown or a bridge. Get rid of those gaps and regain your confidence today!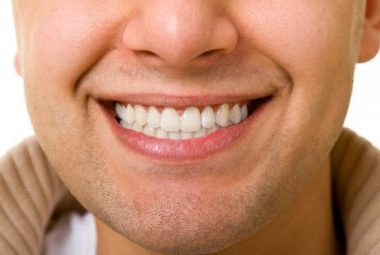 Dental implants can be the perfect solution for those suffering from unsightly, missing teeth. No longer will you feel ashamed about your smile! Top dental implant experts Dr. Grossman and Dr. Hippeli can return that winning smile to you.
Get a natural-looking, beautiful smile with porcelain veneers -- thin pieces of carefully crafted porcelain made to look just like your real teeth. Made to fit your teeth perfectly, no one will notice the difference. It can be our little secret!
Don't trust the DIY teeth whitening systems. Our professional teeth whitening services will remove years from your teeth. We'll get rid of those nasty stains and discoloration to return that bright, white gleam to your teeth.
Promoting a lifetime of exceptional dental care is the key to ensuring the health of your child's smile. Dr. Grossman and Dr. Hippeli can provide a nurturing environment for your little one, removing the fear of going to the dentist.
Meet Kingston Dentist
Dr. Loren Grossman
As the leading cosmetic dentist in Northeastern Pennsylvania, Dr. Loren Grossman has the experience and knowledge you can trust to give you the beautiful smile you've been dreaming about for years.
Meet Kingston Dentist
Dr. Steven Hippeli
Joining Dr. Grossman as one of the leading cosmetic dentists in the area, Dr. Hippeli brings his expertise in all aspects of surgical and implant dentistry to make sure our practice fulfills all of your dental needs.
"This office is great! They are so kind, caring, professional, and honestly just amazing. I went to another dental place before finding out about this office and the difference is insane. Dr. Grossman made me feel relaxed, comfortable, and confident in his work and his team's. I'm so happy I was recommended to go to this Kingston dentist."
- Holly Joy (Patient)
Our friendly and professional staff is dedicated to providing you with exceptional oral health care and exemplary service as we strive to exceed each patient's expectations.
Chelsie Silvi - RDH
Jean Chapin - CDA, EFDA, ADM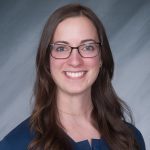 Jess Corcoran - RDH
Mary Ann King
Bria Best - EFDA
Alina Kopcha - EFDA
Christine Sabatini - RDH
Tina Graziano - RDH
Jamie Ruscavage - RDH
Have you ever considered dental implants as a solution for tooth loss? If you're searching for dental implants in Dallas,...