Your smile may have been perfect once upon a time. But years of wear and tear have an effect on your teeth. Whether you received an injury to your jaw or a misaligned bite, your teeth are anything but straight. But who wants metal braces as an adult?
There is another solution: Invisalign® aligners. They're clear, they're painless, and they'll give you that winning smile once more.
Invisalign® dentist Dr. Loren Grossman and his exceptional team have the knowledge and expertise to give you the perfect smile you deserve. Our office prides itself on pain-free dentistry. This is why Invisalign® aligners are the perfect solution for straightening your teeth. Invisalign allows you to avoid metal and wires in your mouth and still straighten your beautiful smile without anyone seeing it.
Dr. Grossman's 3-Step Invisalign Process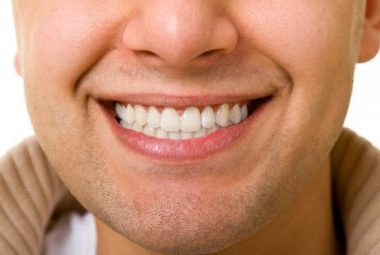 After scheduling your dental appointment with our Kingston Invisalign® dentist, you'll soon be on your way to a beautiful, straightened smile in just three easy steps:
Discuss Your New Smile
First, you'll meet with Dr. Grossman to discuss what your dream smile looks like. Our team will take a quick, precise 3D digital scan of your teeth. This allows us to plan a custom treatment plan especially made for you and your smile.
Transform Your Smile
Next, you will pick up your Invisalign® aligners from Dr. Grossman. You can then begin transforming your smile. You'll schedule regular check-ups about every 6-8 weeks with our staff. This will allow us to monitor your progress and you can pick up your next set of aligners.
During this time, it's important to wear your aligners as often as possible. The more you wear them, the more likely you'll get the smile your looking for.
Our team will keep a close eye on your progress and will continue to deliver your aligners until the process is complete!
Protect Your Alignment
You'll keep smiling with lasting results from the Vivera® retainer. Now that you have transformed your smile with the world's most advanced clear aligner system, it's time to keep it lasting for the rest of your life! Each Vivera® retainer is completely custom made to your smile and is 30% more durable than other retainers!
What Are the Benefits of Invisalign® Braces?
The benefits of a healthy, bright smile are endless! There are also many benefits to going with Invisalign® braces over traditional metal braces. Here are just some of the great benefits of Invisalign aligners:
Clear aligners make it virtually impossible for others to tell you are transforming your smile right before their eyes.
Most typical metal braces must be worn 24/7 for about 2 years; Invisalign® only needs to be worn 22-24 hours a day for 6 to 18 months, depending on patient needs.
Unlike traditional metal braces, no food will get stuck or caught in your Invisalign® aligners. When eating or drinking, you simply remove your aligners to avoid anything begin caught and your aligners staying in perfect condition.
Traditional metal braces can impede your dental routine. Not only could it make flossing and brushing harder, but the braces could irritate and cause swelling to your gum tissue. But with Invisalign® braces, you can easily take out the aligner when brushing or flossing and won't irritate your gums.
No dietary restrictions are needed with Invisalign®. Enjoy gum, popcorn, and more that you need to avoid with traditional braces.
Am I A Candidate for Invisalign® Aligners?
An ideal Invisalign® candidate is usually a patient with mild to moderate cases of crowding or overbite or underbite issues. If you're experiencing a mild or moderate orthodontic issue, such as overcrowding or bites, then Invisalign® aligners are for you! However, those with major orthodontic issues or children whose jaws have not yet fully developed may not be candidates for this treatment.
To see if you're the right candidate is to schedule an appointment with Dr. Loren Grossman. He's the best Invisalign® dentist in Kingston to straighten your smile. Give us a call or contact us today!